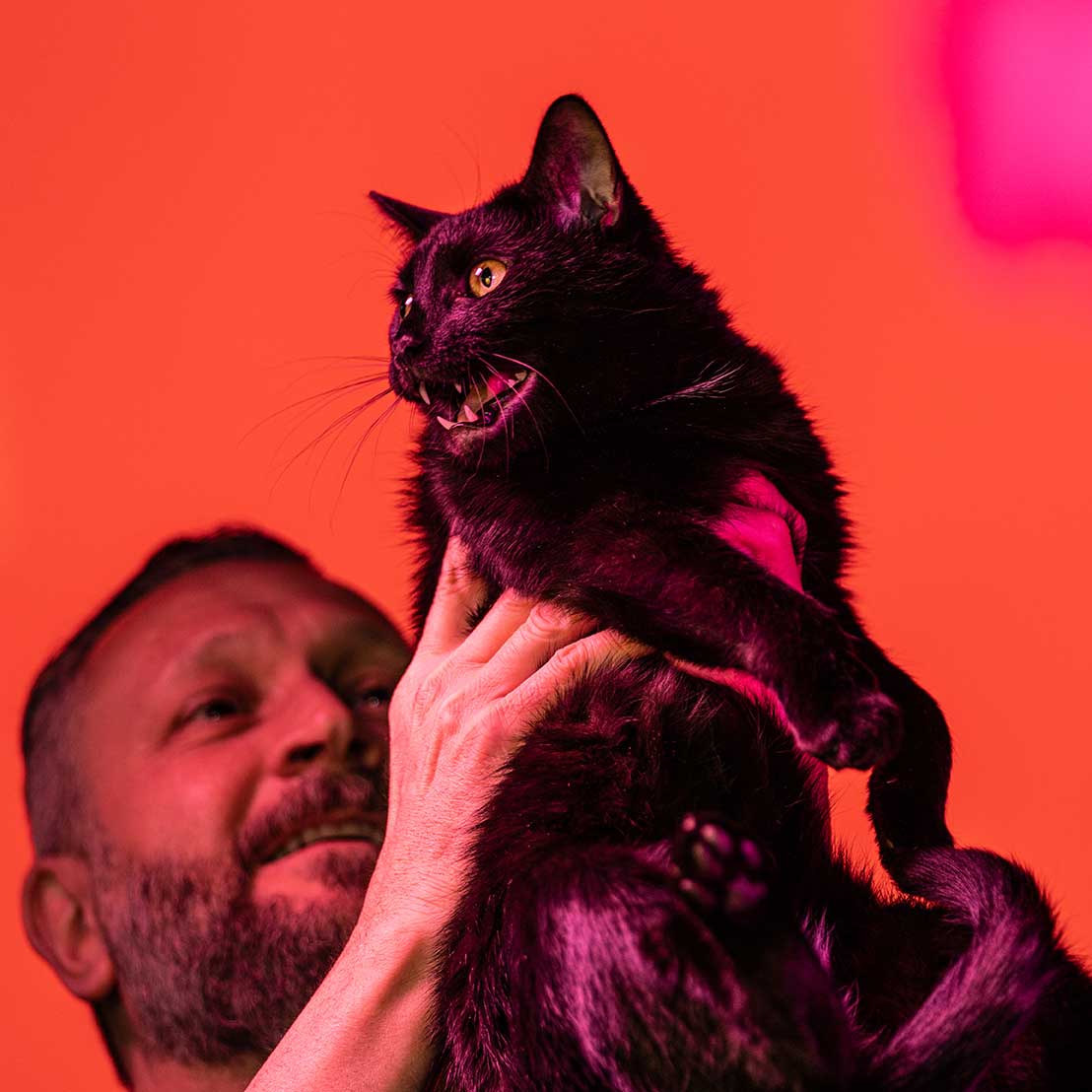 Dojo
Office Cat & CFO (Chief Feline Officer)
Found in a dumpster in rural Shawsville, Virginia, Dojo Dumpster Cat comes to us with little experience but a whole lot of charm. What he lacks in skill he makes up in cuteness, but don't let his looks fool you: he'll steal and destroy your desk toys without a moment's notice. When he's not napping, his powerful roars can be heard throughout the office, demanding attention of everyone within earshot. A true beggar, he'll also come running at the sound of Ruffles, peanuts, or any other snack being opened. They say you can take the cat out of the dumpster, but you can't take the dumpster out of the cat.
---
Career sans advertising:
Lord of the dumpster cats.