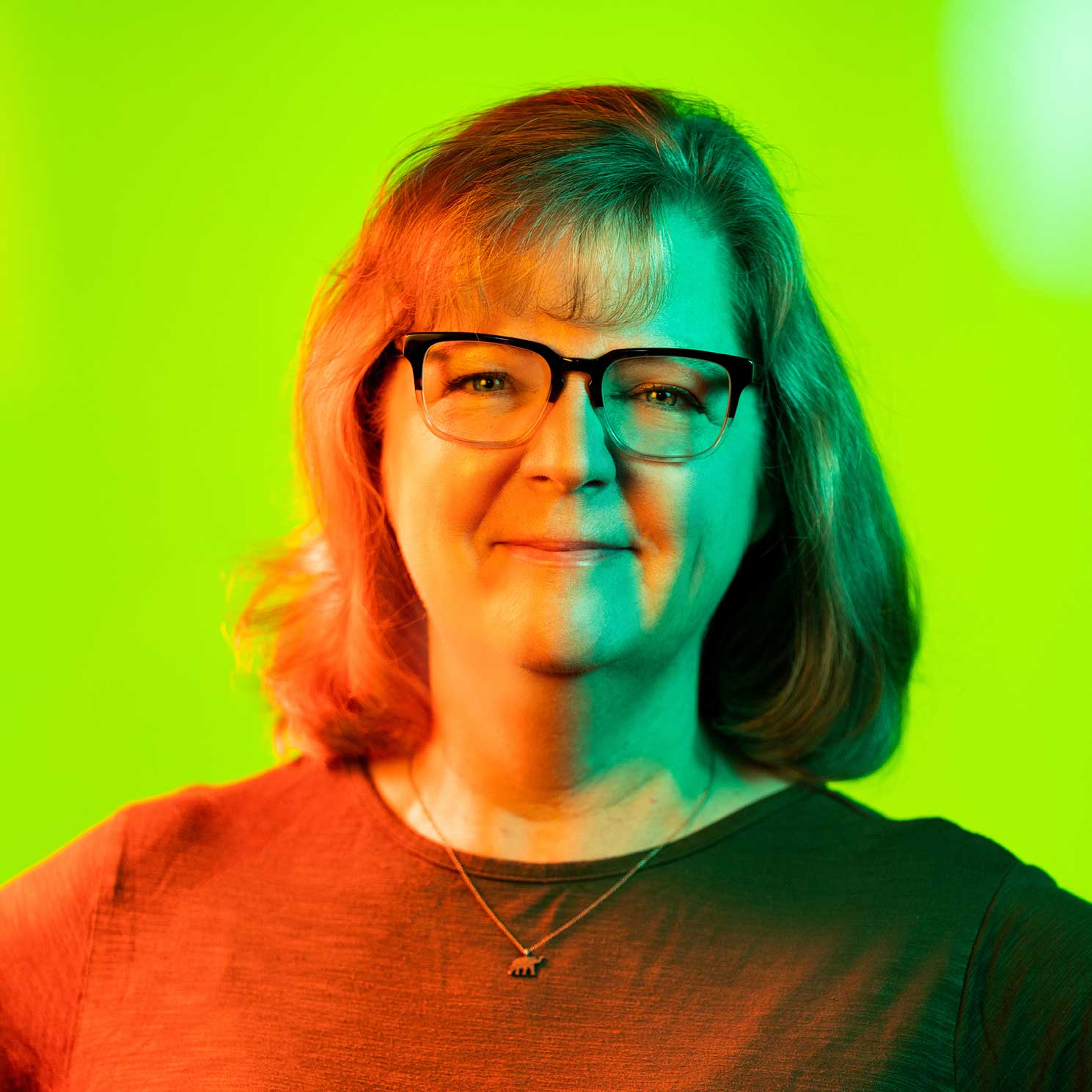 Kris Bailey
Vice President / Creative Director / Associate
Kris' love for typography and color theory is only surpassed by her professional sophistication and exuberant artistry. Our first and most decorated employee, Kris has helped our clients achieve their conceptual visions from the very beginning of this experiment called AccessU. Whether making your content work in a defined space or designing from a blank canvas, Kris enjoys solving the intriguing layout puzzles presented to her on a daily basis. Graphic design allows Kris the opportunity to collaborate regularly with the best in photography, illustration, and type to create a symphony of designs and award-winning publications.
---
Career sans advertising:
Sloth rescue. Honestly, I never truly considered anything else.